Do you have a boat lover in your family?  If you need a gift for a nautical enthusiast, then you may want to consider a custom boat painting.
Our portrait artists have years of experience.  We can do a painting of a canoe, yacht, sailboat – heck, even a submarine.  I've attached a photo of a yacht painting we recently completed.  So far, this is the most expensive vessel we've painted.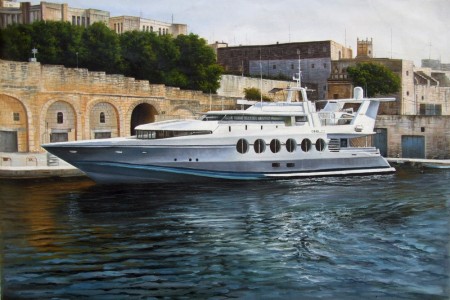 We can turn almost any photo into a painting.  That includes pictures of boats, ships, yachts, and other seafaring vessels (submarines, kayaks, pirate ships, and anything else you can think of).
Our most recent yacht portrait can be seen below.  Sometimes, the detail on large yachts is difficult to paint, but we have some of the best portrait artists and if they can't do it, nobody can.  Just look at the details in the portrait below.  Oil was the medium used for the portrait below.
Original Photo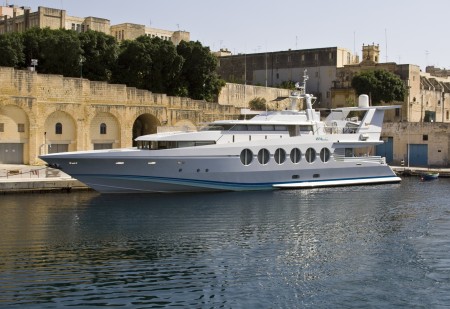 Hand Painted Portrait