This is another beautiful pet painting we completed recently.
It must be a very cute puppy.
I'm wondering how would i treat my pet , maybe a dog or a cat, if i had one? Without doubt, i'll take care of it with love and patience.  However, what will you do when your pets get ill? I want to say, don't abandon them no matter what happens. Treat them just as treat one of your  family members.
Just because they deserve it when you decided to bring it home.
The painting done by the Portrait Painting.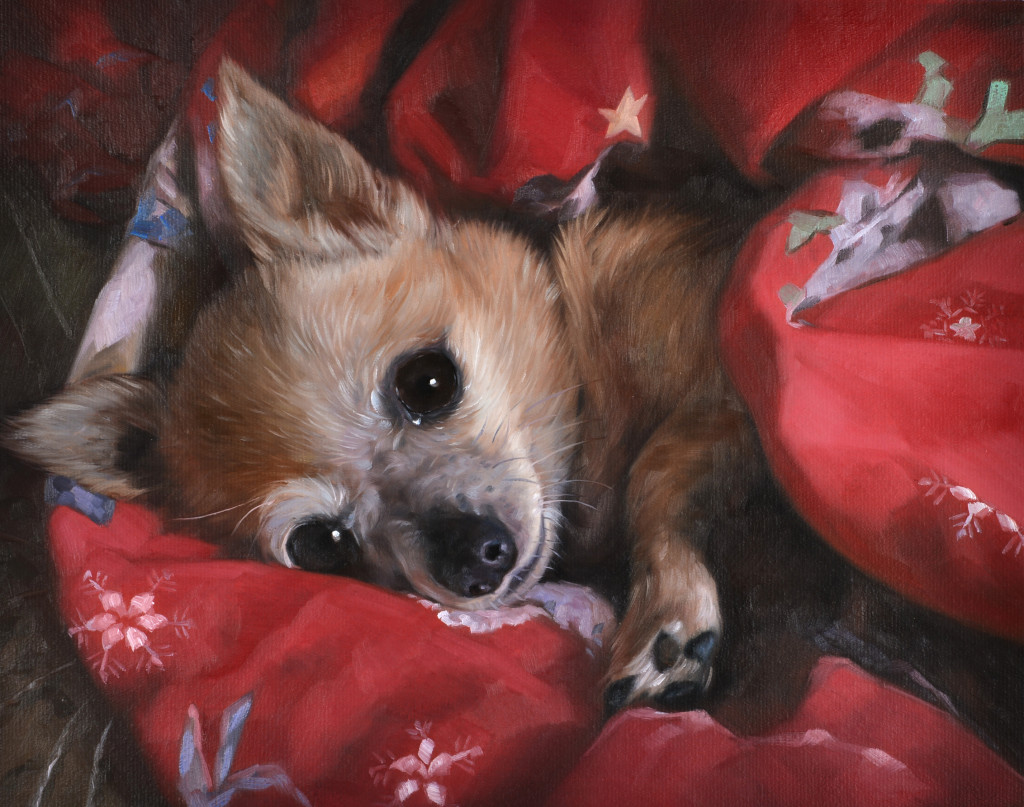 The original photograph: