One day, a returning customer sent me an photo and asked if we can turn it in oil.
It was a house image which is  a little blurry. It's said that the houseburned to the ground a few years ago and the customer would like to recreate a portrait painting for their parents.  Due to it being photo copy and not clear enough, so what the customer concerned is " if the picture high enough quality for a portrait to be made?" They knew we can make it because we did a painting for them before.
Usually, yes, especially for portrait painting.  The better the picture, the better the final result. But, sometimes our artist can create based on the original picture.  An experienced artist painter is able to paint and color by his experience, even though a black and white photograph can be converted into a colored one.
Thanks for your trust, we made it finally. This is what we created: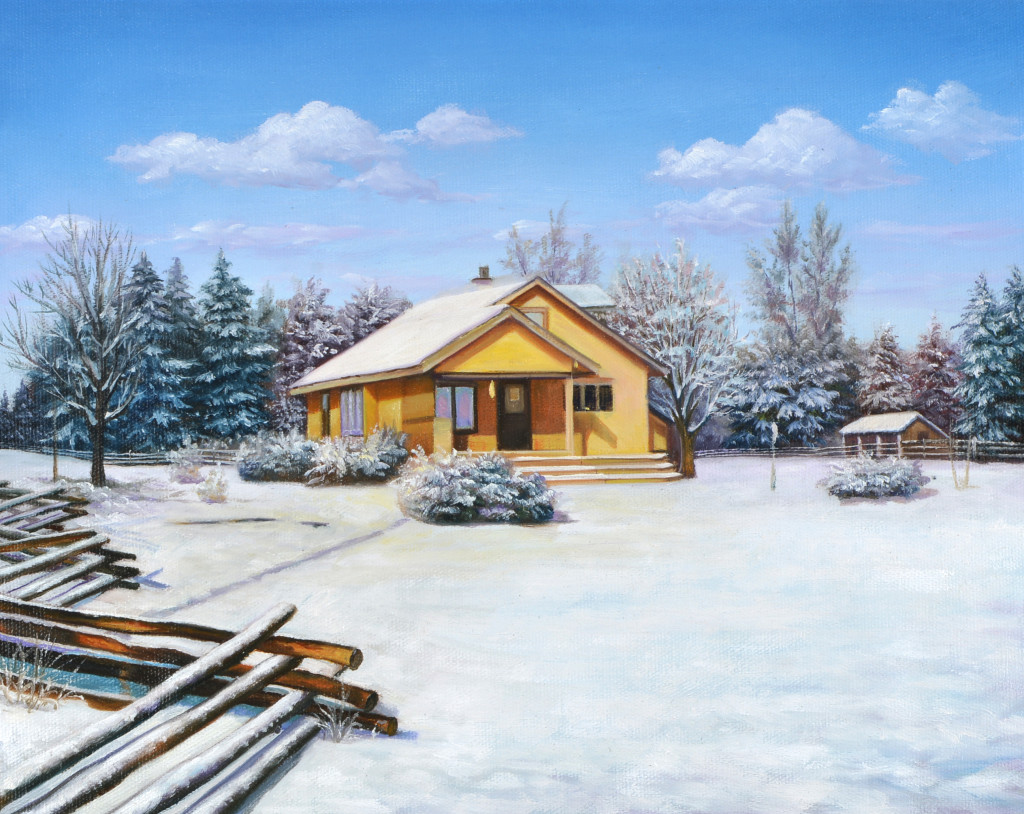 The photo copy this painting based on: