We completed this order several weeks ago.  The original photo was rather old and grainy.  When working with old photos, it's sometimes difficult to turn the photos into paintings because it's difficult to see the intricate details of the photo.
The customer in this case wanted the painting done but with a few changes.
Here were the customer's requests.
The first photo is how my in-laws should look in terms of where they stand and how their clothes look.  My mother facial expression should match exactly like the first photo except her mouth should be close like the second photo.  Also photo 2 is how I would like to have my father in-laws facial expression to look like.
The third photo was created by our Photoshop expert.  We sent the Photoshop mock-up to our customer and they liked it.  We started the painting, finished it, and the customer was ecstatic.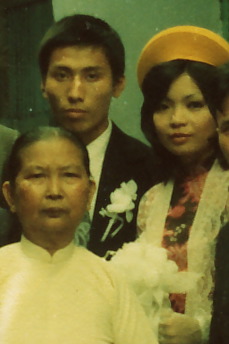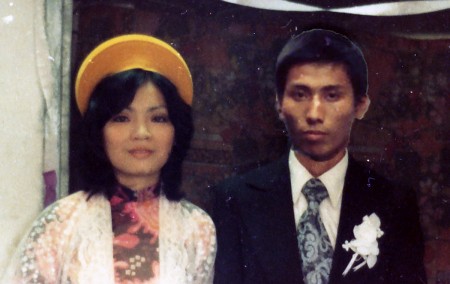 Finished Painting (below)