It's really a good idea to put the children's portraits in together for the home decor and the wall art decoration.
Recently, we completed the painting for the boy. A few years ago, we painted a portrait for his elder sister.  His parents would like to put their portraits together in the same room, so the same size is requested.  Believe it must be fabulous when you enter your room seeing your boy and girl smiling to you:)
Doubtlessly, the painting captured a special memory.  It doesn't only record a happy time of the childhood.
Portrait of the boy(left is the painting)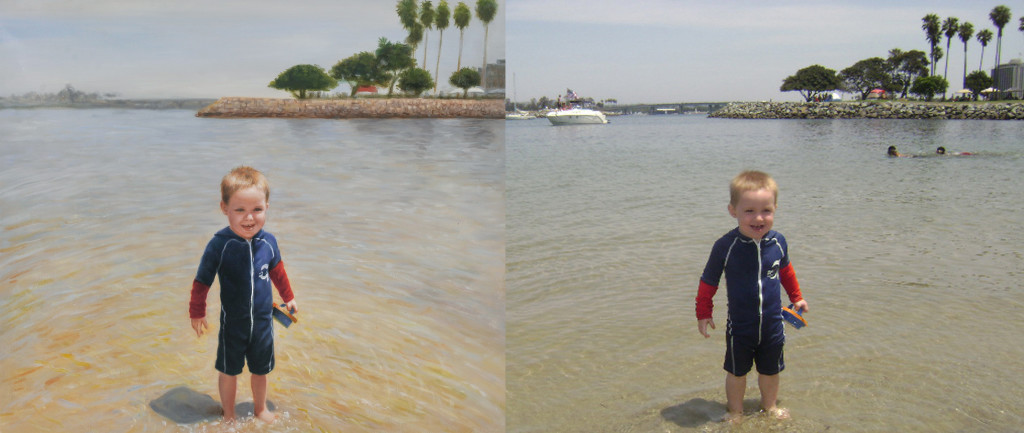 Portrait of his elder sister( left is the painting)